Description
NOT SOLD IN STORES!
Perfect for: 
✅ballet flats shoes – kitten heels
✅pumps – vans – high-heel shoe
✅platform pumps – knee high boots
✅sneakers – laced booties
✅flat shoe – boat shoes
✅golf shoes – bussiness shoes
✅loafers – old skool shoes
Say goodbye to heel aches and pain from high heels and walking and discover the ultimate comfort with Socksana™ 3D Premium Arch Support Socks.
–
We believe that well-being must come from a place of integrity. At Socksana, we only use non-toxic, natural and ecological materials. This creates the incomparable experience of Socksana.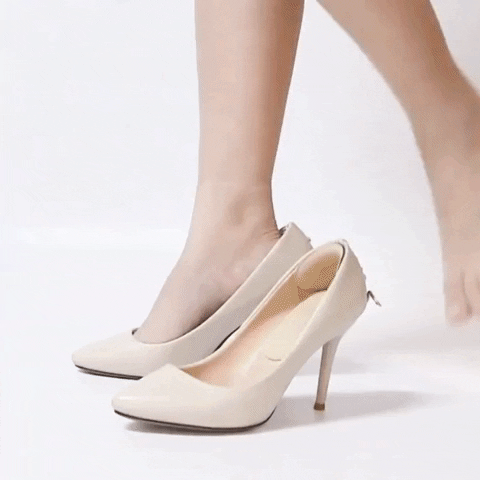 ✅ IMPROVES ARCH SUPPORT – Provides optimal support for all types of feet arches for a better walking experience in all footwear.
✅ ONE SIZE FITS ALL – Extremely elastic and firm, which supports any feet sizes.
✅  AVAILABLE ONLINE ONLY! Socksana™ is not available at the normal brick and mortar stores. Plus we ship Worldwide.
✅  HIGH DEMAND- Most orders arrive in 7 to 13 business days.
✅ BOOSTS BLOOD FLOW – Reduces pressure on critical areas of the foot, significantly increasing blood flow to the lower limbs.
✅ ERGONOMIC & FUNCTIONAL – Designed to withstand years of wear. It also includes non-slip strips to better fit your feet.
✅ PREMIUM QUALITY – Crafted to retain their elasticity and offer maximum comfort. Made with breathable cotton, nylon, and spandex.
 "I get many blisters when I wear high heels all day. Once I got a pair of Socksana™ 3D Premium Arch Support Socks, the blisters stopped appearing, LIKE MAGIC!" – Tina
30-Day Money-Back Guarantee 
To prove our confidence in the products we provide and their value to you, we are offering a 30-day, money-back guarantee.
–